Details about 4 Axis Ceiling Brush Machine MX402
2019-02-07
Among Meixin's product categories, 4 Axis Ceiling Brush Machine MX402 is especially favored by customers.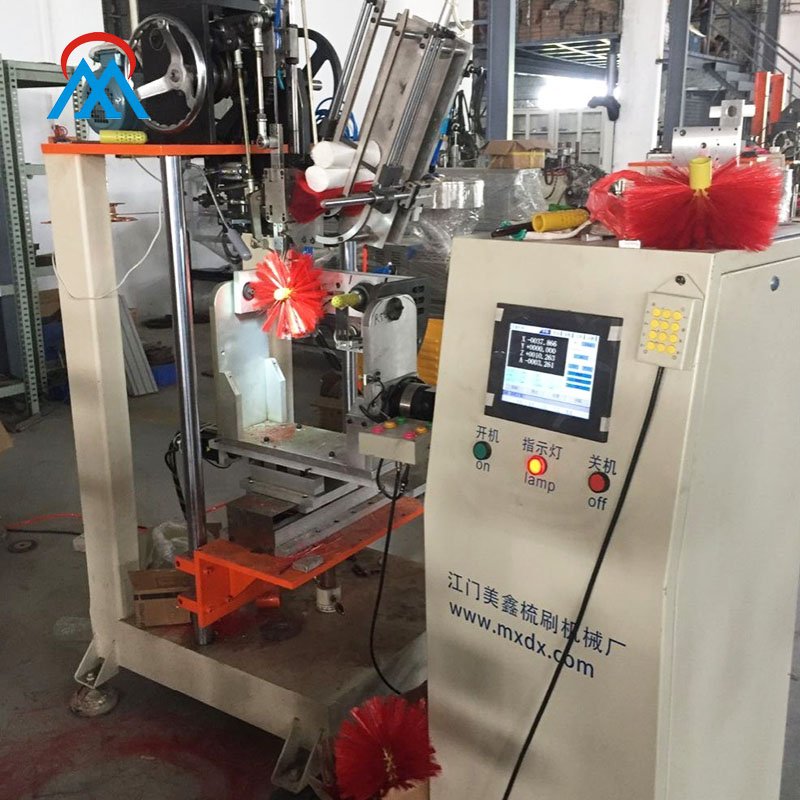 The main material for producing 4 Axis Ceiling Brush Machine MX402 is metal. We have 4 Axis Ceiling Brush Machine MX402 in various colors and sizes. It is supposed to cater to all kinds of customers across the market. The introduction of experienced technical enables us to provide cost-effective and high-quality product. By virtue of a.installed with one tufting motor head,high speeding processing,high volume,cost effective b.this machine can produce many different kinds of brushes or brooms which have different filling angles, by changing specific platform c. filament by:round nails or flat nails d. PLC and Touch Panel Control System of Man-Machine, Chinese and English display, simple to understand. e.allow to save as 2000 procedure and easy for the creation of new models f. Wearing parts and spare parts are standardized designs to reduce hair mechanic technology dependence g.our machine can produce either one color two colors or three colors brush, 4 Axis Ceiling Brush Machine MX402 features a combination of groundbreaking innovations including Low noise making brush tufting machine. It mainly serves tomakeflatbrush. Patent Certificate 4 Axis Ceiling Brush Machine MX402 acquired make customers rest assured. Within One Year year(s), you can enjoy our profitable warranty service. 4 Axis Ceiling Brush Machine MX402 also can be customized. Wait no more! Check it out at http://www.mxbrushmachine.com/brush-machine and make a purchase!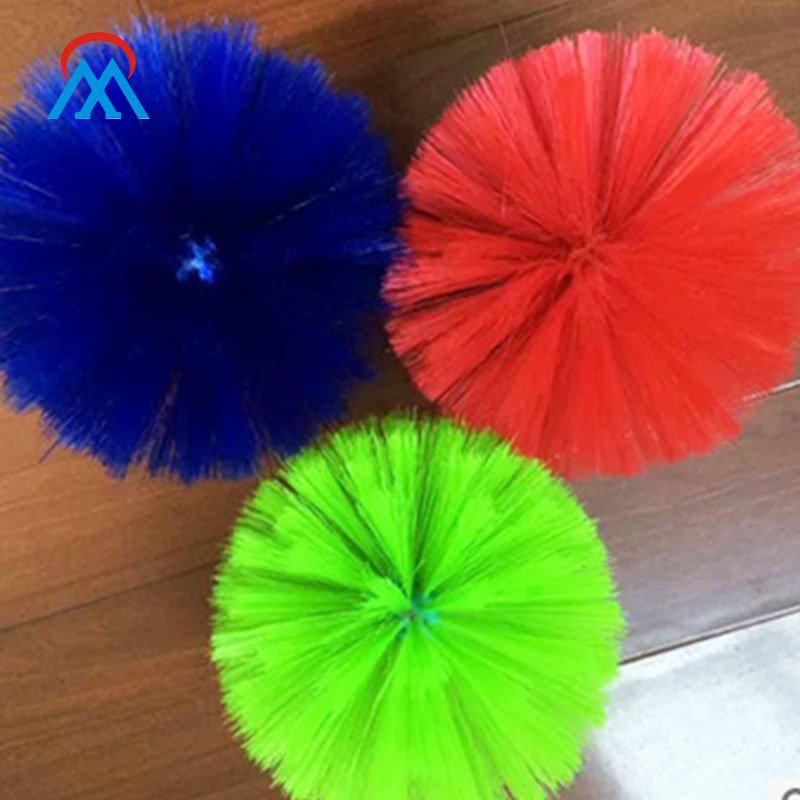 Meixin is a key supplier and important strategic partner of many well-known groups in the Brush machine industry. We have specialized in the manufacture of Brush machine for 14 years. We are doing business with people from over the world,including India,Vietnamese,Venezuela,Taiwan area,South American and so on. Our product list includes 2 Axis Brush Making Machine,3 Axis Brush Making Machine,4 Axis Brush Making Machine, 5 Axis Brush Making Machine,Brush Trimming Machine,Other Brush Machines, Broom Making Machine,Industrial Brush Machine. Meixin customizes different types of brush machines according to your requirement Meixin is a manufacturer of making machine of brush. Technical service is accessible by Meixin. Professional after-sales service is also provided by Meixin. Meixin has a professional and experienced technical development group. Meixin has made a wide range of recognition and excellent reputation in the market. Meixin has established trade relations with customers from India, South American and so on. Meixin built a factory to suit the development of the company, which covers over 8000㎡. Meixin has done a lot to raise quality levels and striven to establish a sound quality management. Meixin has abundant brush tufting machine processing technology and strong design capability. Meixin provides pre-sale service including consultative services, sample testing and visits to the factory. Meixin has been adopting advanced technological innovation. Meixin has been improving production equipment and ensuring strict management. Meixin is dedicated to supplying high quality and high cost-effective productions for customers. Meixin is an enterprise in researching, manufacturing and marketing of brush machine. Meixin has enough space to satisfied the increasing producing requirement. A perfect service system has been set up by Meixin. Meixin has attained patent certificate. The vision of Meixin is to innovate constantly for the benefit of customers. The core value of Meixin is customer first, pursuing excellence and innovation.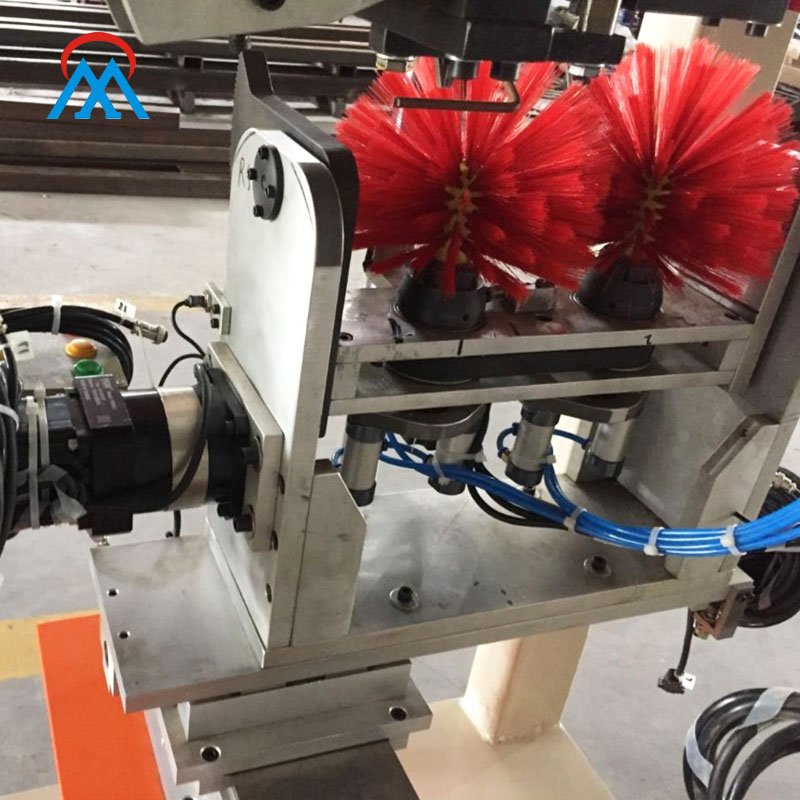 The policy of 'focus on customized high speed brush machine' is strictly observed by us. Quickly click on the link to learn more about the company: http://www.mxbrushmachine.com