Semi-Automatic Toilet Brush Cutter Machine
MACHINE'S DESCRIBE & SPECIFICATIONS
1. Product Name: Semi-Automatic Toilet Brush Cutter Machine
2.Length of broom lastic
3.Brush size: same as sample
4.Material of toilet handle: P3.Dia of holes: same as sample
5.Tufting type: Single-faced
6.Filament outside the holes: according to customer's requirements.
7.Color of filament: with Colors
8.MIN&MAX tufting speed: 4 to 6 holes/sec
9.Motor:China WANXIN servo motor
10.Size of machine: about 1020*137*1925mm
11.With PLC controller.
12.Voltage:220 to 380v Wattage:750W
13.Material of filament:PP,PET,NYLON
Our factory is specialized in producing 2 to 5 axis single(double) color brush machine,CNC tufting machine,CNC tufting and drilling machine,CNC drilling and tufting combination machine,filament trimming machine,filament cutting machine.Our products mainly are widely used in all kinds of brushes,for example:broom(plastic and wood)cleaning brush,electric toothbrush,travel toothbrush,cosmetic brush,nail polish brush,industry roller brush,strip brush,round disc brush,dish washing brush,comb,wooden brush and so on.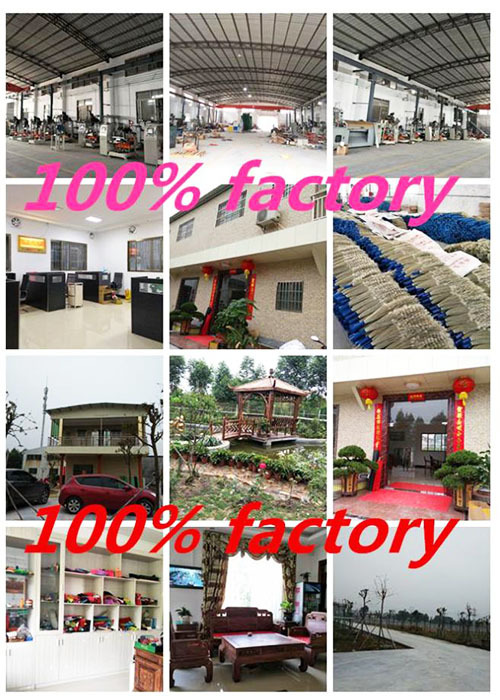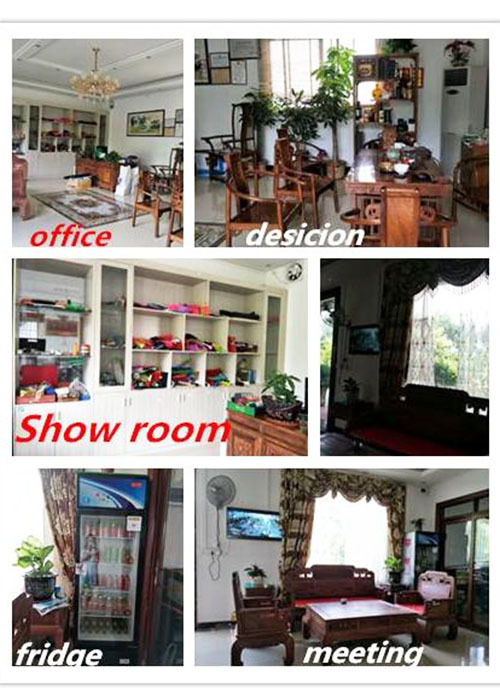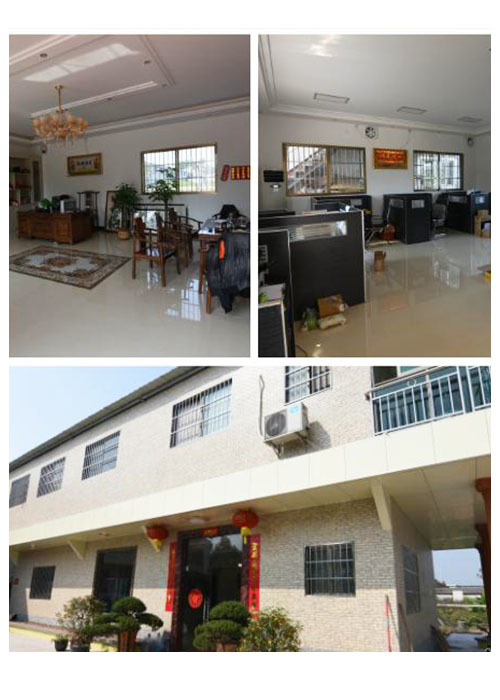 ▍
The New location of Meixin Comb Brush Making Machine Factory
In 2017 15th Jan, Jiangmen Meixin Comb Brush Making Machine Factory start to move the factory to a new and larger area to suit the development of the company, which covers over 8000 ㎡.
The location of the company is changed from NO.1 hecun park, xinhui district, jiangmen city, guangdong province, China to sanyi industrial zone, siqian town, xinqu district, jiangmen city, guangdong province, China. It has enough space to build our factory to satisfied the increasing producing requirement and place more producing machinery. In the new location, the office is separate away from the factory to providing a quite area to work. A good environment is better to recruit more talents to our team.
In this new year and new environment, MEIXIN will still struggling to design more top brush machinery to satisfied the need of the brush machine market. If you are interested in our product, plz let us know, we will provide you with the solution for your case.

Meixin - Always be your trusted supplier in household and industrial brush and broom machines, trimming and flagging machines and pneumatic cutting machine manufacturing.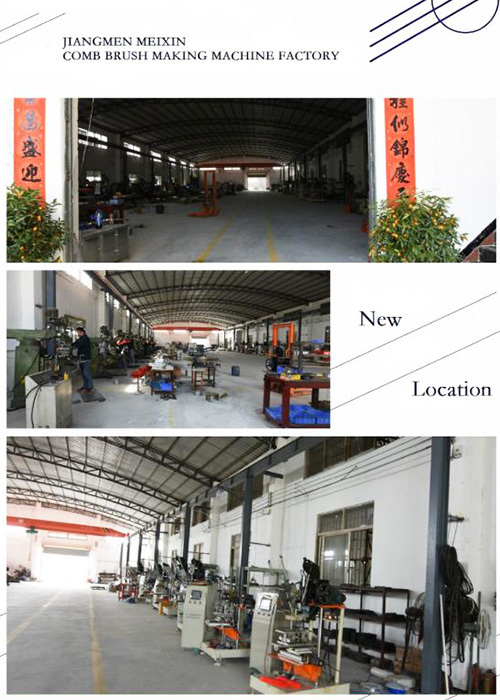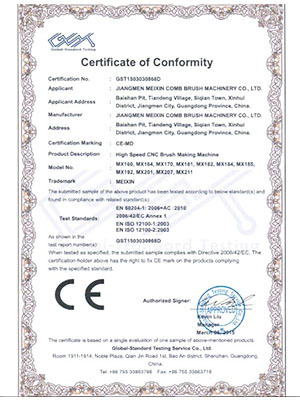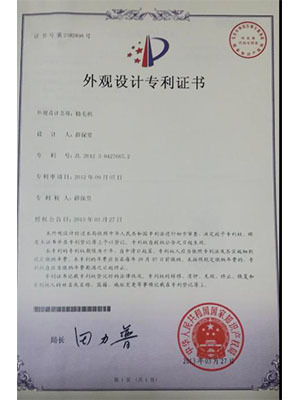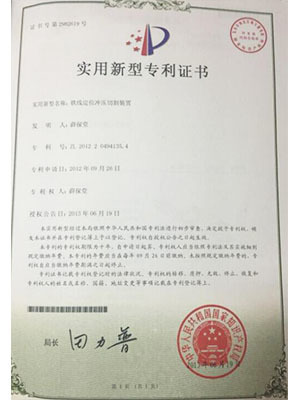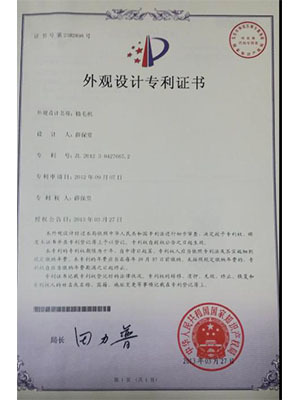 We can make Many kinds of brushes series making machine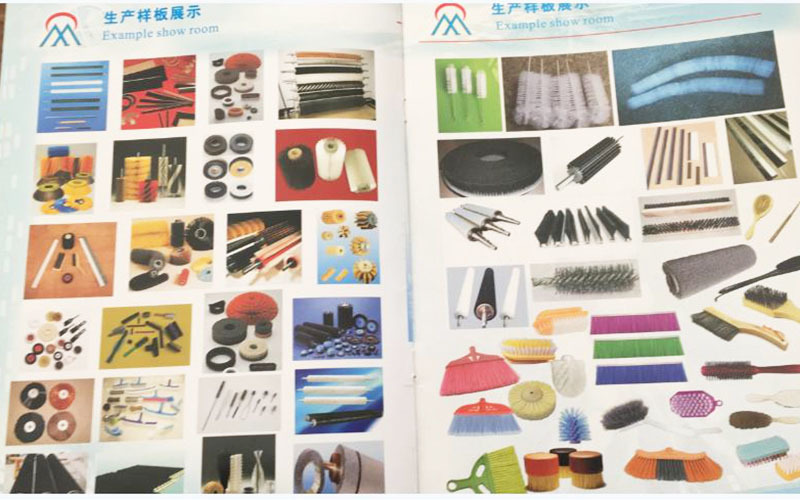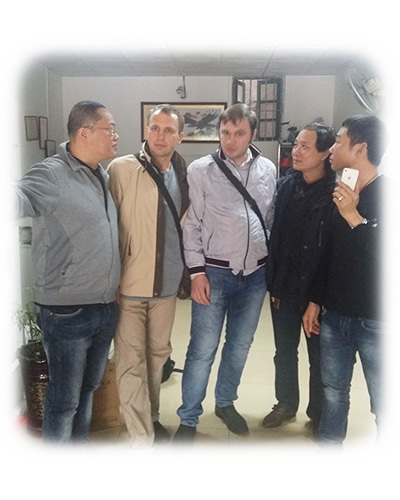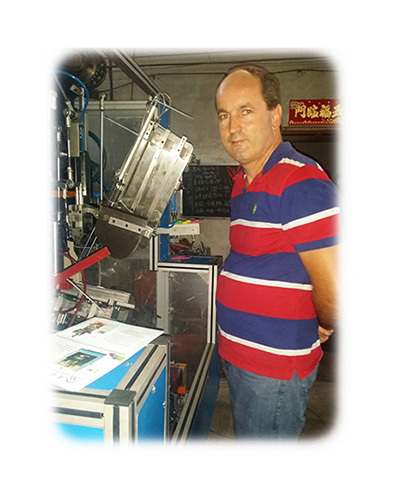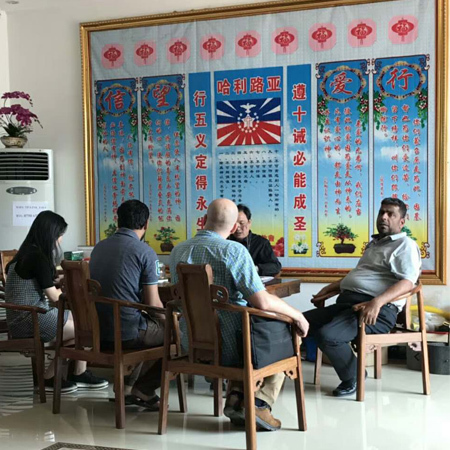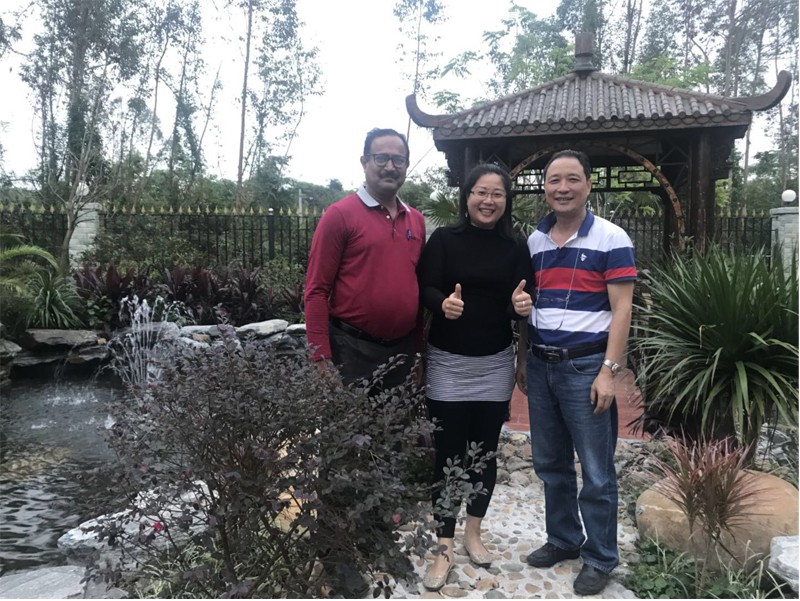 Customers from Russia and Pakistan are in discussions with my boss.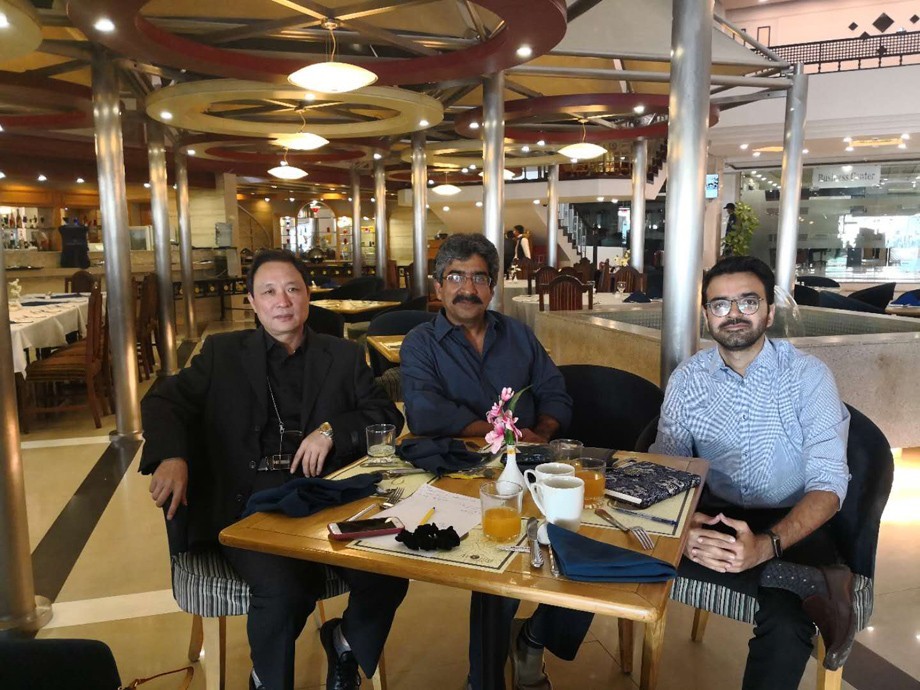 This customer comes from Pakistan. He didn't come to our factory before he placed an order. Thanks for your trust.
In the warranty period(one year),we will send you one set of wear parts
If machine is broken,engineers is available to service overseas(but buyer has to our engineer round trip ticket fee,living and eating fee and pay our engineer daily salary
After warranty year,if the wear parts are broken,we can send new for you,but you paid the wearing parts fee and shipping fee.