After Chinese Spring Festival, the sky was fulfill with dark cloud and it stayed for almost two weeks. And today, sunshine is coming out, though it is just short times in the afternoon. Not for long, it is said cold air is coming again next week and it will stay till middle of March. Just enjoy the sunshine.
Look at the tortoises, they are lying on the stone in the middle of pond where is close to the workshop and enjoy the sunshine. By the meanwhile, they are also enjoying the song of machine making from the workshop. Sunshine and song, it couldn't be better.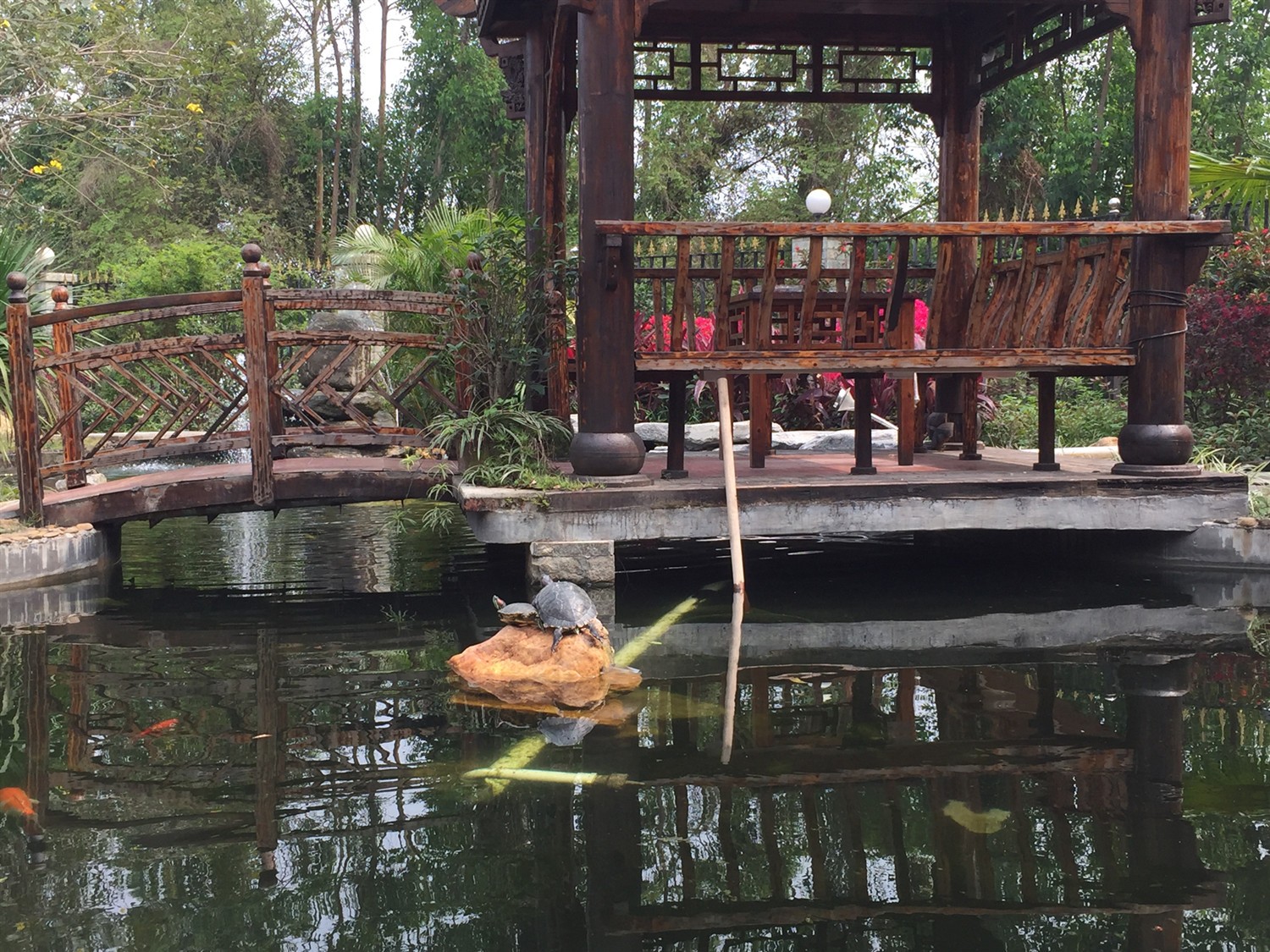 Also, our carps which can bring good lucky swim around the stone where tortoises are lying on. Tortoises, carps and moss in the pond make up dark green ink painting.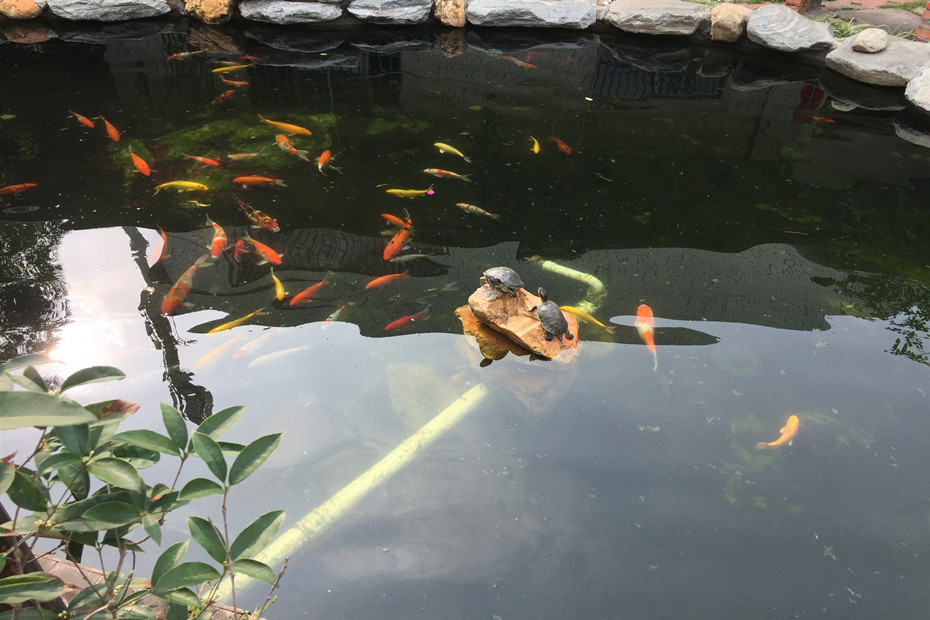 Carps are freaked out easily. Any people close to them, they will get away and remove from poolside.
Wind blows through and crumples the water surface. And it continue touches flowers and trees near by pond. As if telling us that spring is here.
In this energetic spring season, all are ready to go. We, Meixin is ready and will create big 2019.